A Sales Personality Test That Allows You to Use Your Self-knowledge as Your Main Strategy
And, if you are a Sales Manager You Can Manage Your Team More Accurately By Knowing Them Better
 Based on data, you can make smarter decisions. No more guesswork!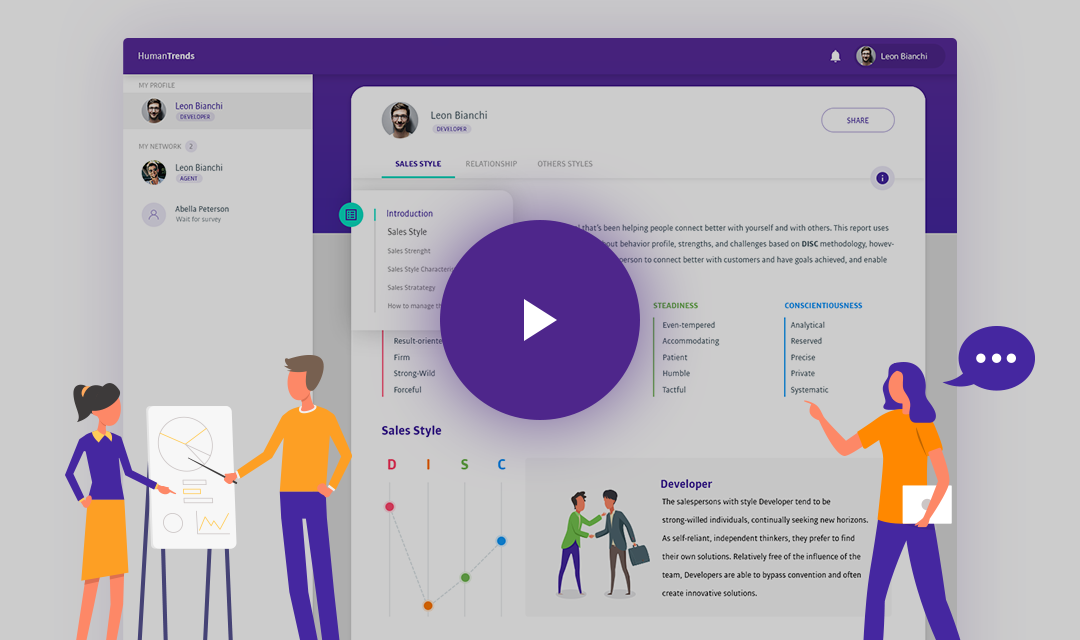 See how behavioral science technology can improve
your sales force management
It's no longer necessary to use your intuition to guide your decisions.
Using this sales personality test, you get to truly know the behavior of your salespeople to manage them effectively.

Sales Style
The report uses individual data to provide information
about the behavior profile of a salesperson.

Sales Strategies

Every salesperson has strategies that are strengthened according
to their sales style. You can use them for better results.

Sales Characteristics
Each salesperson has a set of strengths that make them unique
and valuable, which they would like to be acknowledged for.

Sales Strengths
This area of the sales profile test describes how the salesperson
would tend to approach the various stages of the selling process
based on their sales style.   
Would you like a sample?
Download a sample report now!

Understand how your sales team
thinks and sells

Truly meet your salespeople
Using the HumanTrends sales personality test, you are presented with
in-depth information about the behavior tendencies of your salespeople.

Develop your sales team
Gain a better understanding of the strengths and weaknesses of your sales team with the sales assessment. Use them to strategize and plan how your team is organized.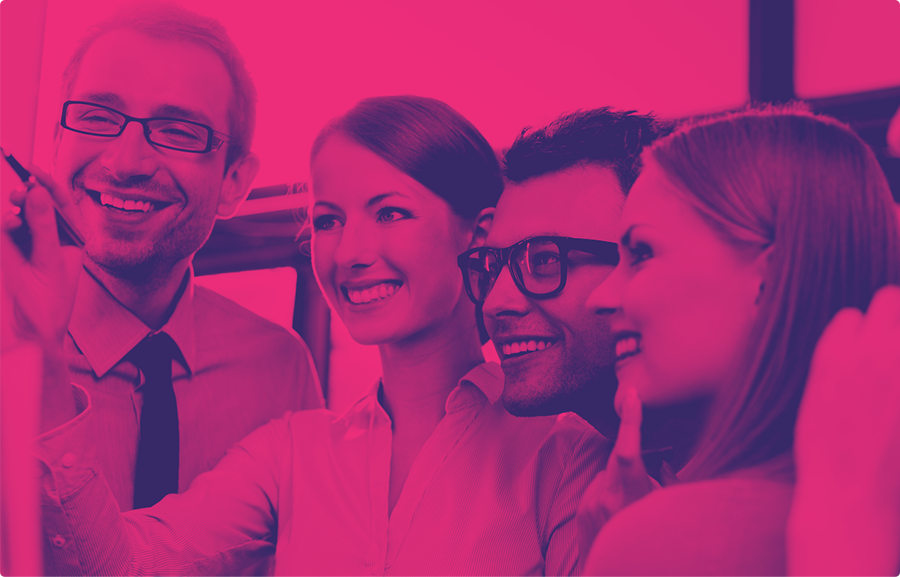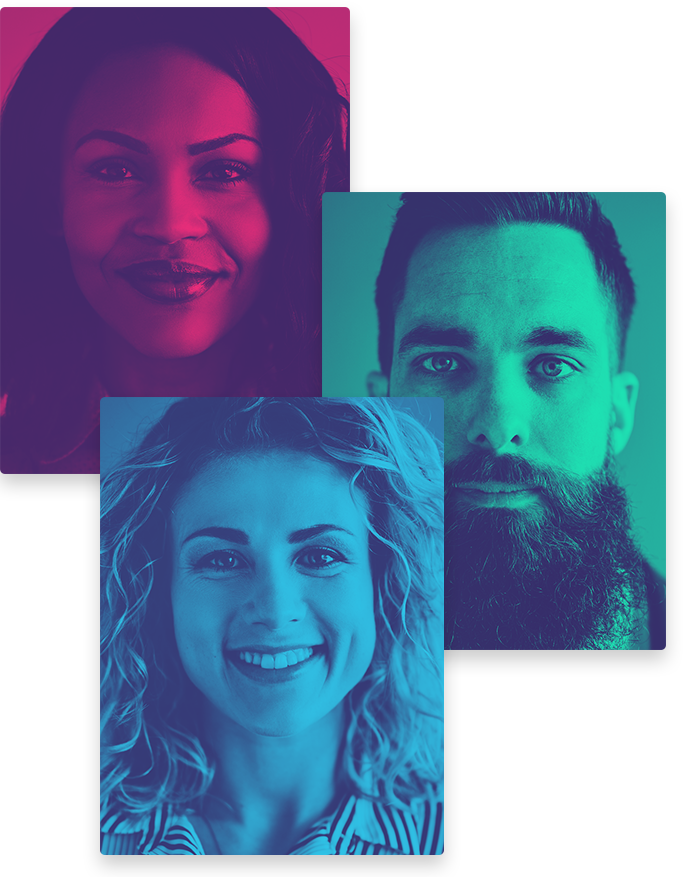 Determine where specific sales styles can best be employed for your team
Make better decisions
Make your decisions considering the advanced dynamics of your team.
Use it to your advantage.

Boost your sales
By truly understanding your team and individuals that are part of it, you can shape their work environment around their needs and desires.
A happy sales team leads to better results.
Our sales personality assessment is based on a solid theory
Founded by William Moulton Marston, this theory helps people connect better with themselves and others.
Contextualized for the sales environment, we help to connect salespeople to top performers and sales managers to top results.
Contextualized for the sales environment, we help to connect salespeople to top performers and sales managers to top results.
Dominance
Salespeople with this profile show emphasis on shaping the sales environment by overcoming customer opposition to accomplish results.
Influence
Influence-profile salespeople have an emphasis on shaping the sales environment by influencing or persuading the customers.
Steadiness
The emphasis for salespeople with a Steady personality is on cooperating with customers within existing circumstances to carry out the sale.
Conscientiousness
People with this sales style show emphasis on working conscientiously within existing circumstances to ensure quality and accuracy of sales.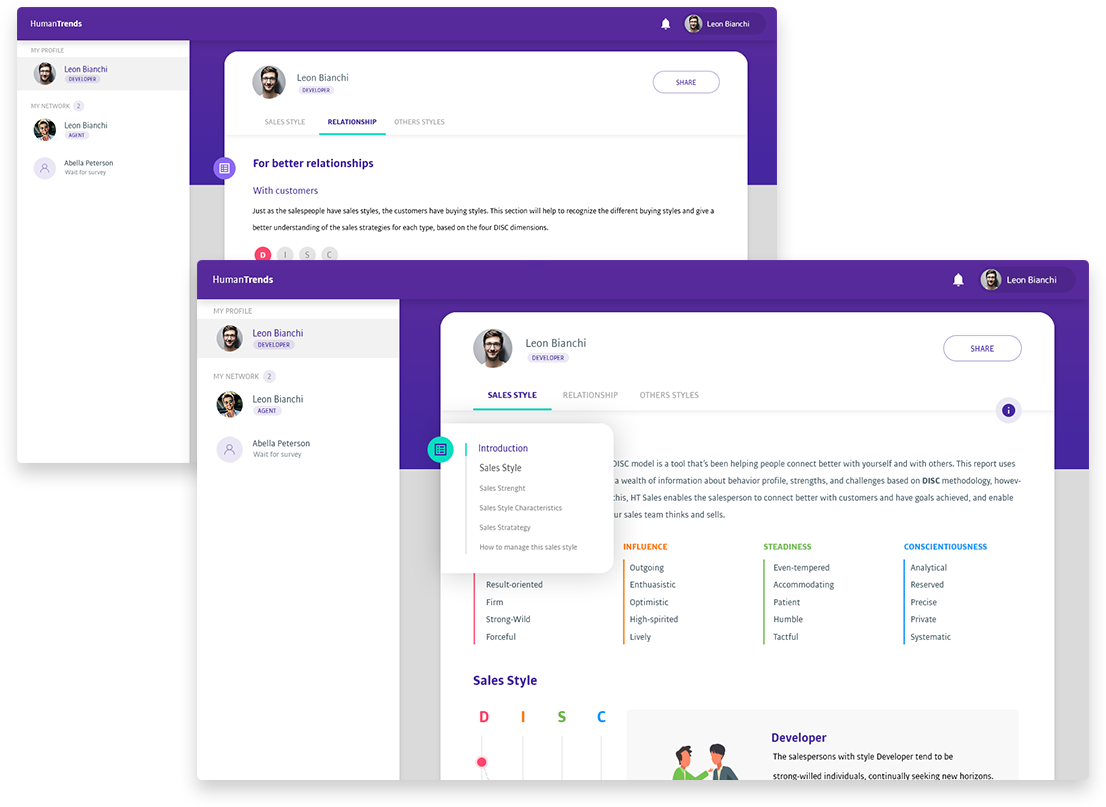 See the difference in true insight with
HumanTrends